Bang Edutainment
We have worked with Bang Edutainment in a number of ways.
Bang is a Brent-based charity that supports young people and families to build confidence, self-esteem and skills through a range of activities/programmes.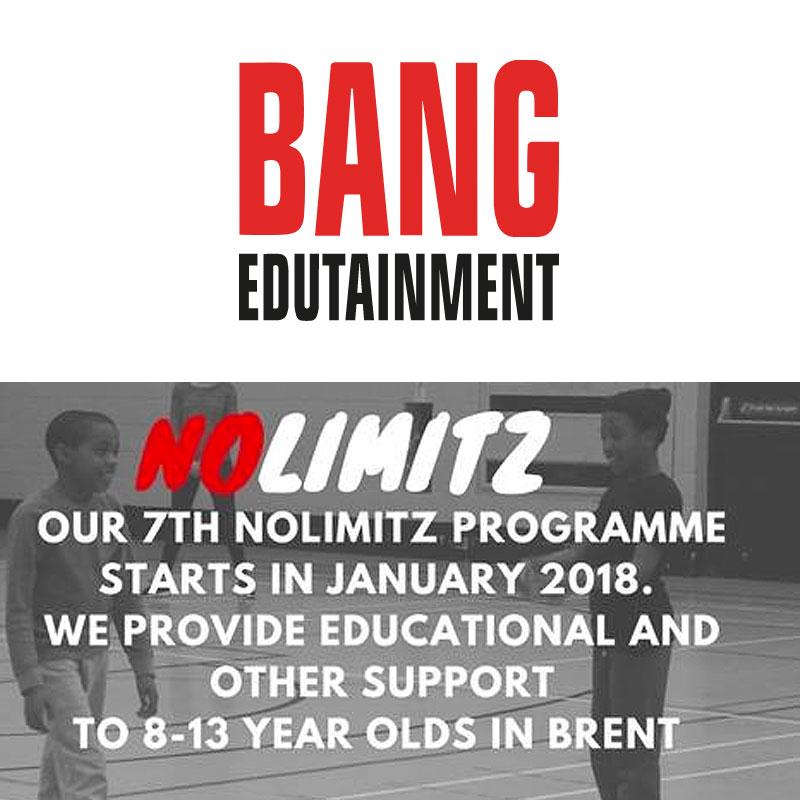 Youth powered community leadership
We worked with Bang to evaluate their NoLimitz project for young people. This was an interesting project demonstrating some of the great work they have been doing, and how they can expand their reach going forward.
We have also supported them in refreshing their business plan for the next three years. In addition, our director Paul is the chair of the Board of Trustees.