What people say
This is why we do what we do.
'Paul and his team are professional, impartial and proactive with an integrative approach'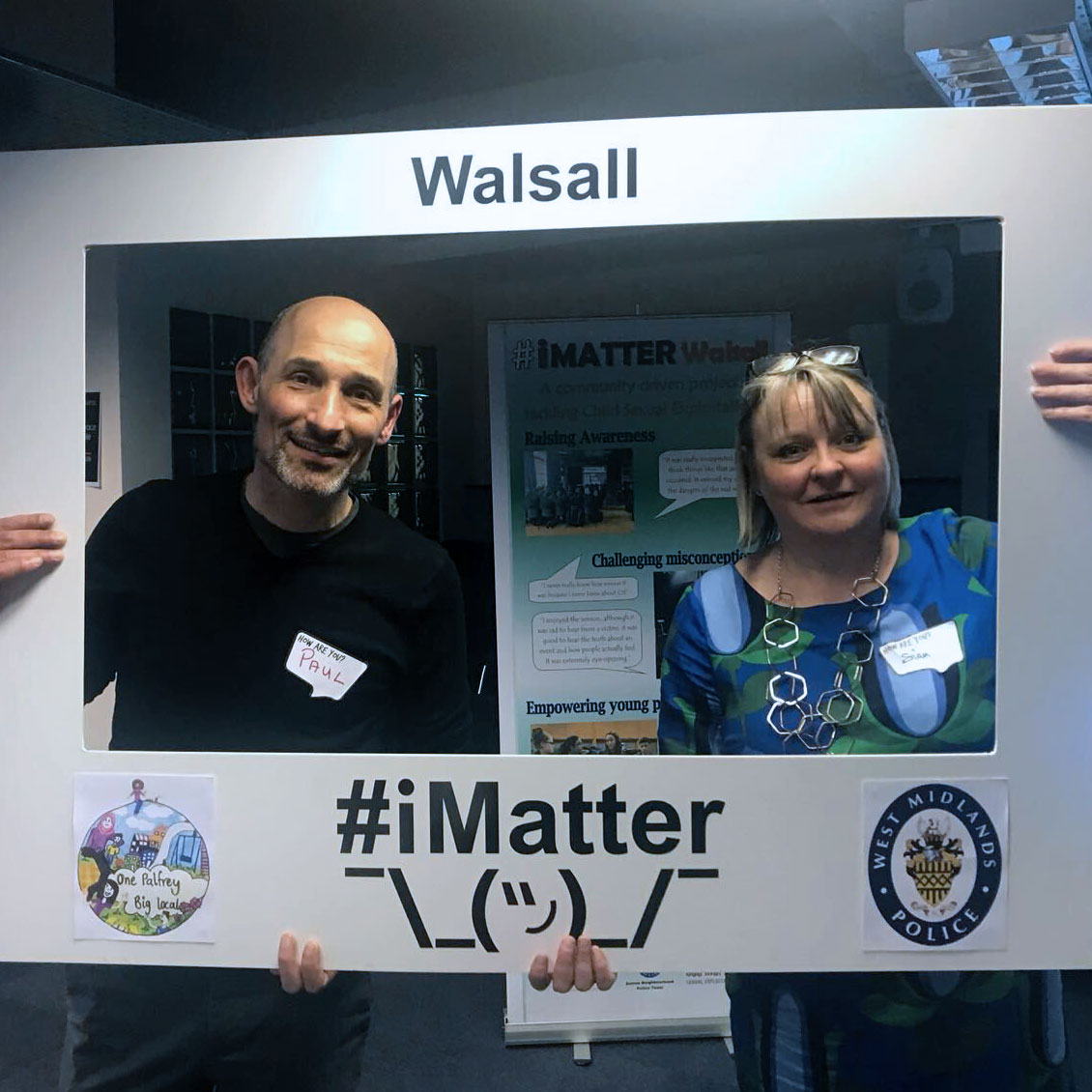 "Catalyst engaged Community Regen in 2021 to help us bring local people together to inform the development of our design proposals and engagement approach at St Ann's in Haringey.
Paul and his team acted in an advisory capacity and established a fair process for us to recruit community representatives to our design form and a working group. They have organised and facilitated regular meetings, supported the delivery of events and helped to gather valuable insight through deploying community researchers to help with surveys.
Their local knowledge, community development expertise and independent perspective have helped to ensure that Catalyst works collaboratively and respectfully with the local community and builds trusting relationships that will endure throughout the development of St Ann's.'
"We are into our third year working with Community Regen. They are consistently reliable, knowledgeable, and adaptable. If every business we dealt with was led by someone like Paul –  our business would be more efficient,  and we'd have much more fun along the way"
"Paul and Sian were commissioned by the Sports Unite Team in the Mayors Office to establish and facilitate a new Steering Group for Sport and Serious Youth Violence.  This involved a number sports organisations, young people and included feedback sessions with the Deputy Mayor.  Their strong facilitation skills covering difficult topics came highly recommended. Paul & Sian have been excellent colleagues to work with on this exciting project.  They have been good at developing strong relationships with key partners, building trust and respect.  They have been particularly good at engaging young people, training them as young facilitators and working with them to plan and co facilitate the workshops.  They have facilitated engaging meetings despite the lockdown and needing to move the workshops online. They have ensured the best outcomes for the meeting, the participants and particularly the young people. They have been flexible in their approach and always willing to go the extra mile in developing creative solutions."
"Working with Community Regen is like having experts as part of your team rather than aloof consultants parachuting in. They've enabled us to find the solutions we were looking for rather than tell us what to do. They have helped us to see the wood for the trees."
"Thanks again for all your support, the work gave an excellent start to the ambition of building a new community hub and resulted in a full package for the group to draw from to propel their visions forward!"
"Paul was instrumental in bringing together local community organisations in Grahame Park to create a Theory of Change (ToC) model promoting collaboration and working towards shared outcomes on the estate and in the wider Colindale area. Following workshops to develop a suitable model, Paul facilitated a number of phases to implement this approach and launch it to a wider audience. The work on a ToC approach has led to less duplication in service provision, more partnership working on projects and more effective communication and transparency between local providers. The work will continue as 'Neighbourhood Change', has become embedded in the community and aligns the work of our Housing Association with the work on the ground by voluntary organisations and charities. Not only is a ToC neighbourhood approach extremely unique but it is a significant piece of work in the area during a time of major long-term regeneration."
"Paul and his team have been hugely successful in helping LSHA deliver a new Community Investment Strategy. Their ability to engage positively with stakeholders and tenants has ensured we are in a position to deliver a clear set of objectives with a meaningful and lasting impact. I was particularly impressed by Paul's ability to understand the strategic environment in which we operate alongside very practical and refreshing approach to problem solving. The work his team undertook delivered a number of very tangible benefits for the group of tenants we worked with on the project as well as ensuring delivery of the project brief. Importantly, for a small organisation, Paul delivered outcomes in a way that ensured all stakeholders felt engaged and listened to."
"Paul provided consultancy support to one of our grantees through our 'funding plus' work. He quickly got to grips with the brief and worked collaboratively with the staff and trustees at the client to develop something that met their needs and helped to move them on as an organisation. We particularly appreciated his honest, open and timely communication."
"Paul and his team at Community Regen were approached by our developer client Brookgate, and subsequently instructed by myself and the estates management company to help coordinate and advise on building a positive community and stakeholder structure across a leading mixed use development in Cambridge. Paul proactively approached the instruction and made an immediate impact within the first year of work where some significant improvements have been made in mobilising community groups and stakeholders to be better placed in having an active role in establishing and steering their community.
The positive work Paul and his team have provided has led to the fixed term position of a community project officer who is continuing this work as an extension to the existing estate management team in ensuring support is there for the establishing community groups across the 1.4m sqft mixed use estate.
Paul and his team are professional, impartial and proactive with an integrative approach to their work which has been ever helpful in the complexities of developing a region leading mixed use scheme."
"The Ponders End Community Development Trust (PECDT) are very grateful for the help we received from Paul and Vicky. Our 'Love Ponders' community engagement events were a great success, due to their vast knowledge and professionalism.  With their support we were able to bring people together to discuss local issues around our built up area and identify what changes we need to work towards. Looking forward to working with the team again on the next part of our journey."
"Its been a pleasure working with Paul, he has always been available to talk and share ideas. The strength of our Community Economic Development (CED) plan is that we were able to work so collaboratively and bring a wide cross section of people together. The workshop really set the tone for further work and the CED plan is testament to that collaboration. We look forward to inviting him and his team to the launch of the fish processing facility once our project gets going."

"Innovative Vision Organisation (IVO) were a beneficiary of Paul's wide knowledge of regeneration issues. His advice and support through IVO's Enterprise Hubs journey developing a viable Community Economic Development Plan was greatly valued. As a result of Pauls support we have managed to build strong working partnerships with community groups, Housing Associations, the Councils Regeneration and Commercial Properties Team."

"Paul has worked on a range of projects for Lift now Crisis Skylight Brent. In 2012 he assisted us to develop Harlesden Town Garden project to improve a local green space in Challenge Close Harlesden. Paul facilitated stakeholder meetings, community research and consultation as well as helping us clarify our approach to the ownership, liability and sustainability of the site. He has also facilitated a successful visioning awayday for our Neighbourhood Forum and recently trained a group of our users as community researchers for Neighbourhood Planning. Pauls approach is accessible and focused. The training was successful and really inspired the participants. We're really pleased that they want to continue working together as a group, and are promoting the neighbourhood plan around Harlesden which is fantastic."

"We approached Paul to work with CDF on the Mayors Office for Policing & Crime (MOPAC) contract to develop a community voice in order to reduce group violence in London, because I knew he had a background of strong facilitation skills and covering difficult topics. Paul has been an excellent colleague, good at forming relationships with key stakeholders, building trust and respect. He has facilitated some very challenging meetings with grace and tact so as to bring about the best outcomes for the meeting and the participants. We have worked collaboratively, bouncing ideas and approaches off each other. He is always willing to think through an issue and try and come up with creative alternatives or solutions. Paul is great to work with and his experience and skill really shine through in the way he works."

"I worked with Paul Bragman for three years. He had established himself as an indispensable member of the community within about three weeks! He listens, draws together those with varied aspirations and enables people to work together for a common goal. He is clear about outcomes and very good at focussing discussion and effort, bringing together businesses, government agencies (local, regional and national), voluntary organizations and the widest possible cross-section of the community. The work he did on Grahame Park overcame years of dissipated effort and scattered priorities. He inspires a real sense of community and enables people to discover within themselves talents of which they were hardly aware. He then enables the community themselves to take on leadership roles as he steps back. All this is done with good heart and good humour. I have learnt a great deal from him and am grateful for his skill and enthusiasm."

"Paul undertook an organizational health check to help identify gaps and prioritize areas that needed improving to ensure we can operate more effectively and run to our optimum. He then supported us to undertake improvements to strengthen our organization's development. We feel better able to confidently evidence our outcomes and apply for funding as a result of the support. The organization has become stronger with the right tools to help us realize our mission and objectives. We now have a better understanding of the voluntary sector as a result of Paul's intervention. And in nutshell Paul went beyond the call of duty to deliver his assignment."

"Paul provided more help, guidance and support than we originally anticipated or expected. This ranged from evaluating the effectiveness of our management infrastructure and strategy at that time as well as identifying our strengths and weaknesses. He also assisted us in producing a business plan and strategy that was far more effective than that suggested by other providers. This plan has since become the benchmark for our vision for the future. There is no doubt that without Paul's expert guidance we as a club would not be functioning anymore. He provided us with the incentive and encouragement to continue delivering our program, but more importantly he has helped to bring together many of the community groups working in the area, groups that had previously declared little confidence, or desire to work together with other likeminded groups. A remarkable achievement."

"Paul was hired to do facilitation work. He was able to work with us, under time pressures, and devise an approach that successfully met challenging requirements. The overall task was to bring together disparate views to come to a workable solution and we needed someone who was both professional and independent. The meeting at which he facilitated was described by one attendee as firm but fair and it achieved significant progress for the overall project. We were very pleased with the outcome."

"Paul has provided excellent support to London Tenants Federation, which brings together London borough-wide tenant groups to engage in and to influence regional housing and planning policy. His sensitivity around the needs of voluntary and community groups, as well as his understanding of funders' priorities within changing policy contexts, has been invaluable in helping us to think through our structural and organisational needs and to take a strategic approach in framing our aims, work plans and intended outcomes in funding applications."

"It was a real pleasure to work with Paul.  Along with his team he provided a flexible, adaptable approach to evaluating our programme.  The team were quick to respond to the evolving needs of the programme, and were extremely thorough in capturing and analysing the learning.  Paul was always on hand to talk through, and extremely approachable.  I would be delighted to work with Paul again in the future."

"Paul was commissioned to help develop a Community & Economic Development Framework for organisations working in Woodberry Down Neighbourhood. Paul engaged local residents and partner organisations to identify their priorities for the neighbourhood and involved them in the process. The sense of ownership and involvement by a range of residents and partner organisations has had a positive impact on relationships and partnership working. The work which was delivered, included community research, facilitated workshops and developing and agreeing with stakeholders an 'Economic and Community Development Framework'. Thanks to Paul Woodberry Down neighbourhood has a clear, focused direction with a strong foundation of joint partnership working for its community and economic development activity."
"I would like to thank you so much for the work you have done with Priory Court Big Local Trust over the last year – your input has been completely central to getting our partnership up and running, our work programme delivered and ensuring a good foundation to work on for the next phase."

"Paul was initially commissioned to undertake research to identify community priorities in Ringcross neighbourhood. He then assisted us to develop a focused and robust neighbourhood action plan. He also helped us to develop our partnership with local residents and a range of organisations to deliver the plan. This has resulted in tangible benefits to the local community. On behalf of Ringcross Neighbourhood Coordinating Group, I would like to thank Paul for the excellent way he developed, managed and coordinated the delivery of our neighbourhood management programme."

"Paul has brought a good deal of experience, sensitivity and expertise in helping us develop a variety of positive community initiatives against a difficult backdrop of financial cuts and local politics. In our Consortium setting, Paul demonstrated an ability to bring people together, resolve tensions, bring clarity and set a good pace for future growth and development. We likened his depth of knowledge and solid support in the early months of our progress to that of a stake, driven into the ground that helps a young tree grow straight and tall!"

"I have worked with Paul on and off for over 10 years now on a wide variety of projects and always found Paul a thoughtful, considered person who carefully considers all aspects of a project brief. Paul always brings his wide ranging abilities to the party and adds value to every conversation we have. He builds relationships wherever he goes and in my experience has delivered time and time again. Paul's projects are often innovative exciting and creative both in their implementation and in the resulting outcomes."

"On behalf of the President and the Executive Committee of the Engineering Forum of Nigerians (EFN) UK, I hereby express our heartfelt appreciation for your support of EFN towards our 7th annual Spring Event in London. Your participation contributed greatly to the overall success of the conference."

"Merton Priory Homes (MPH), as a new stock transfer is building its relationships with residents and key stakeholders.  Paul was commissioned to help us develop the strategic and delivery framework for our £1m Community Fund following an excellent track record in working with other partners within Circle Anglia.  Paul has worked with residents to develop their confidence and voice in shaping the priorities for the investment in their communities and supported them in working with other stakeholders on an equal footing.  The sense of empowerment felt by the residents involved has had a positive impact on the new relationship with MPH.  The ambitious timeline for the project was delivered, which included a wide ranging research phase, facilitated events and developing and agreeing with stakeholders an 'Economic and Community Development Strategic Plan'.  MPH now has a completely tailored package which allows the Community Fund to be launched within 100 days of transfer."

"Paul's involvement at Wandsworth Council started with preparing service users who had been doing service reviews with supporting people staff, to move on to be part of tender panels in re-contracting services. Paul has done three things with us. Firstly he has run two sessions to prepare a group of 20 carers to be a reference group to meet regularly with Adult Social Services as a stronger voice for carers and move carers issues along with the department. The carers thoroughly enjoyed these sessions and it provided a solid basis for the group to start holding its meetings. Secondly, Paul has run 3 training sessions with service users on 'evidencing outcomes'. This is where the department is moving towards collecting personal outcome statement direct from service users about what they feel they have achieved by having social care support. Again service users really appreciated Pauls skills, clarity and his ability to get the best out of people. Finally Paul facilitated a community event with people with disabilities in the Borough wanting to move towards setting up a centre for independent living. Paul`s facilitating was critical in achieiving a very positive and practically focused set out of outcomes the group are now enacting."

"Paul worked with Toynbee Hall to manage our SAFE team, which delivers innovative financial capability services to the most financially excluded people in London. Paul was an excellent coach and mentor to the team, he helped us identify and develop a new outcomes monitoring IT system, and brought his knowledge and experience to help us manage the projects and relationships with funders. This is the third time we have taken Paul on at Toynbee Hall, and he comes highly recommended."

"Paul revitalised our tenant forum, facilitated a successful awayday, undertook an extensive tenant consultation and managed a number of community development projects. His calm focused approach enabled us to exceed all of our expectations."

"I am writing to express my thanks for developing our business plan. In particular, CBMEA found the process very useful in both setting the context within which CBMEA has to operate and the views of all stakeholders to help shape a business plan that is responsive to our members needs and owned by our members."

"SHG commissioned Paul to work with us to conduct research on our residents training and employment needs. We selected Paul because we had come across examples of his work with other housing associations and he was highly recommended. Overall, we were very pleased with the quality of the work. Paul and his team were professional and engaged with residents in obtaining at times, sensitive information. Deadlines were met and papers produced at every stage keeping us fully informed throughout the project. The research led to Paul developing a bespoke Training and Employment Strategy. Thanks to Paul's work, SHG now has a credible evidence base and robust strategy that we are confident will meet our residents' needs."

"Paul's professional approach coupled with his patience, and passion to keeping focussed to the interests of tenants and our organisation, has given us the tools to manage change in the new world of 'commissioning'. This has enabled us to evolve and continually be one step ahead and be professional."

"Paul undertook his work with patience, skill and professionalism and never lost sight of the importance and value of tenants' views. This resulted in a report that has enabled us to move forward with confidence, playing a real part in improving standards for tenants across the borough."

"Paul has provided community development and resident involvement projects for Circle Anglia over the past four years. I have no doubt as to Paul's ability to deliver both strategic and local involvement programmes. Paul is able to work with residents, provide training that meets their needs, empower them to understand their rights and methods of involvement available, and to further ensure agencies provide what is required of them. Paul's knowledge and experience of the involvement and regeneration field is vast, along with good practice through his own work and others, which helps to support any work he takes on board."

Paul has worked on a range of projects for Hyde Plus over the last 4 years. These projects include; support in regeneration bids, project delivery, facilitation and evaluations. He is adept at building trust very quickly with residents; this enables him to understand the needs of the community he is working with. He is able to work with volunteers and workers from the community and voluntary sector as well as senior officers from the statutory sector. Paul has met all the deadlines set. We will happily work with him again."

"Paul was instrumental in building the foundations of the neighbourhood management programme in Honor oak, and also the wider Lewisham neighbourhood management programme. Paul organised community consultation events, community training programmes, with both residents and service providers. Paul also undertook evaluation of the Lewisham neighbourhood management programme. This set the pace for the continuation of neighbourhood management under the local area agreement. Paul was particularly successful at engaging and reaching the most hard to reach groups. Paul has assisted residents to meet with agencies in an equal way through training and workshops. Paul has excellent conflict and resolution skills and is an excellent listener and problem solver. The Honor Oak neighbourhood management project is a national award wining project."

"Paul has worked for VAC for a number of years on a variety of subjects and areas. He has done sterling work on Social Enterprise training, evaluation of a grants programme and a strategic plan for supporting community centres in the London Borough of Camden."

"We've worked with Paul on a number of projects including neighbourhood management and a best value review of Community Regeneration. Paul has always been highly professional and produced good results on all the projects he's been involved with."

"BANG has worked with Paul over the last three years in various capacities, particularly business planning and project evaluation. Paul is professional, efficient and above all provides value for money. His work has been crucial in Life FM's success both in delivery and attainment of the 5 year community radio licence."

"As interim director of Beauchamp lodge Settlement Paul played a critical role in moving the organisation forward and paving the way for the permanent Director. He was crucial in helping the new director to settle in and get quickly to grips with the organisation. Paul's involvement with the organisation continued as he worked with the new Director to help produce the Business Plan. Paul's business sense and commitment to social equality are a perfect match and he was a great asset to Beauchamp Lodge during the time of his involvement."

"I thoroughly enjoyed the Strategy Training. It was very informative and I learned quite a lot. I will be able to partake in any conversations within the team regarding strategies without feeling anything going over my head."
"I really liked the training, thought the facilitators were engaging and liked how we all had our own ideas and ways on what a strategy should look like."