CB1 Community
We work with stakeholders on the CB1 Estate in Cambridge delivering continuing community engagement work.
We engage with residents, students, workers, agencies and commuters to identify and address priorities, issues and ideas.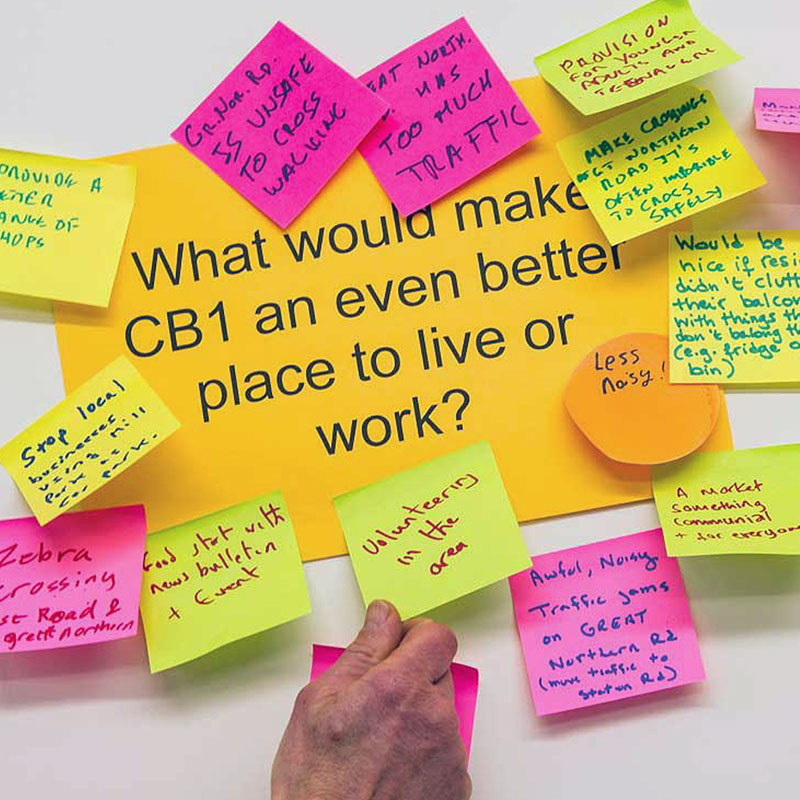 Community engagement work
We have been working on the mixed-use estate near Cambridge railway station since the summer of 2017. We were commissioned to engage with different stakeholders and organise a series of workshops to bring stakeholders together and set priorities for the estate going forward. Outcomes of this work include the setting up of a Steering Group and Residents Group. The Steering Group is a multi-agency group with residential and commercial agencies represented as well as residents. The Residents Group is made up of residents from across the CB1 Estate. Both groups look at issues and areas of interest and agree actions to improve CB1 further.
In the summer of 2018, a new post was created within Community Regen to provide on-the-ground community presence in CB1 for three days each week. The role seeks to improve communication and build community cohesion by working with stakeholders to put together events and initiatives that makes CB1 an even better place to live and work. With this support, the community have run a variety of events, including community picnics, a CB1 Bake-Off, a programme of summer activities, a Christmas market and the formation of a Business Engagement group.