CB1 Community
We work with stakeholders on the CB1 Estate in Cambridge delivering continuing community engagement work.
We engage with residents, students, workers, agencies and commuters to identify and address priorities, issues and ideas.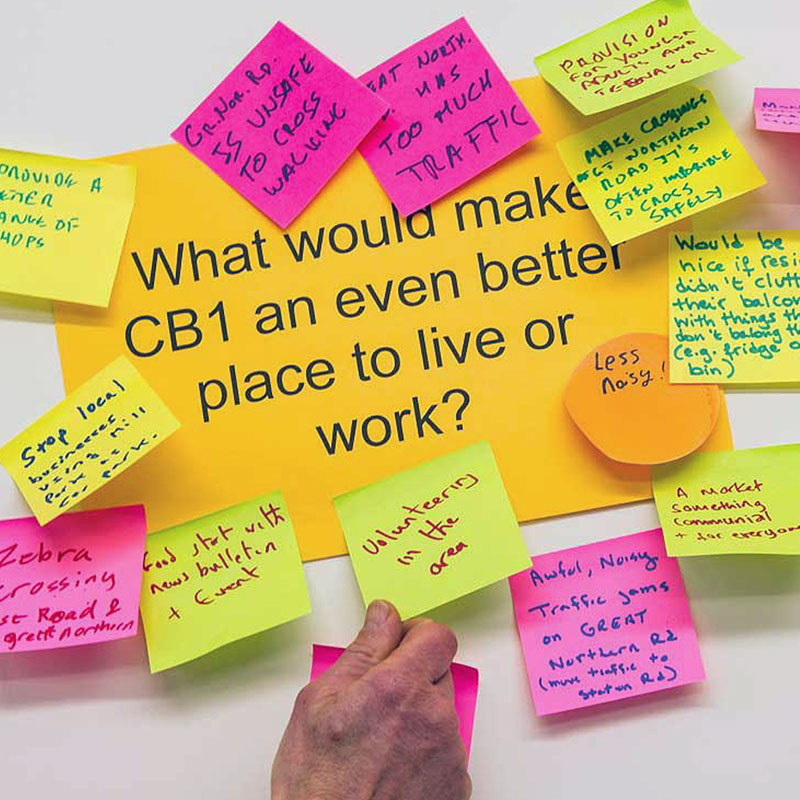 Community engagement work
We have been working on the mixed use estate near Cambridge Rail Station since the summer of 2017. We were commissioned to engage with different stakeholders and organise a series of workshops to bring stakeholders together and set priorities for the estate going forward. Such outcomes as a result of this work were a Steering Group and Residents Group set up.
In the summer of 2018, a new post was created to be an on the ground community presence on CB1 for three days a week. The role seeks to improve communication and build community cohesion by working with stakeholders to put together events and initiatives that makes CB1 an even better place to live and work. Since the contract started, there have been various things going on including picnics held, a CB1 Bake-off, a programme of summer activities, a Christmas market and the formation of a Business Engagement group.