Grahame Park Theory of Change
We have extensive experience on delivering evaluations including 'theory of change'.
For example, working with WSA Community Consultants, we developed and piloted a 'theory of change' for the Grahame Park regeneration project.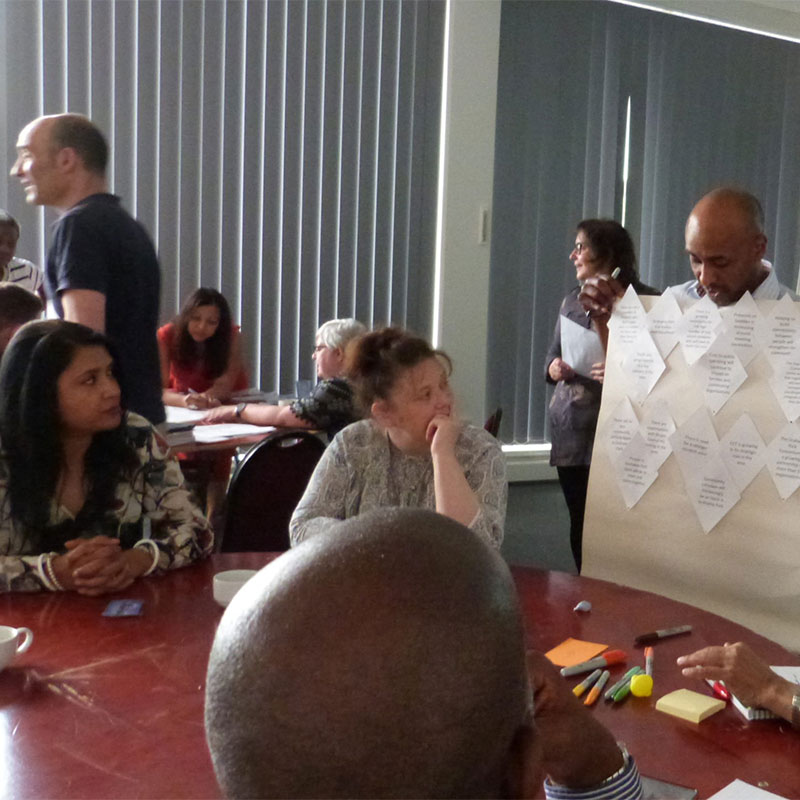 We were commissioned (in partnership with WSA Community Consultants) to develop and implement a theory of change framework for Grahame Park. The purpose of the work was to devise a framework to evaluate the impact of complex social change programmes. This framework would be used to look at what is happening in the area and assess whether the outcomes and indicators in the Theory of Change are being met. The theory of change was developed through one-to-one scoping interviews and a series of interactive workshops co-produced with 20 local organisations and partners from all sectors, including resident-run community groups.
After the theory of change was developed, we then worked to evaluate the impact of what was happening in Grahame Park using the theory of change framework. A mix of qualitative and quantitative data from primary and secondary sources was used to do this, including one-to-one conversations, a resident survey (carried out through doorknocking, street interviews and online), an online survey of stakeholders, case studies, observations and focus groups. This has produced useful findings about the changes that have happened at Grahame Park and opportunities and challenges for the future.